3 out of every 100 people are centered.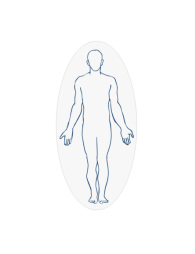 Planes: PEMS
General Characteristics:
Centered individual.
Uses both sides of brain.
Open-minded.
Seeks education.
Leadership qualities.
Needs: Appropriately takes care of their needs.
Measures success by: their internal changes.
Diseases: Social diseases, socially transmitted diseases, smallpox, flu's, colds, measles, STD's, herpes, whooping cough.

Corrections
Supplements: Age-appropriate multi-vitamins and minerals, zinc (prevents cold symptoms and acne).
Gems and Minerals: Rutilated Quartz.
Bach Flower Remedies: Heather.
Colors: Blue, Green (especially), Yellow, White.
Shapes: Dodecahedron, Octahedron, Cube, Tetrahemihexahedron , Small Dodecicosadodecahedron
Archangel: Michael.
Tissue Salt: Ferrum Phosphate.
Tree: Olive.
Spirit Animals: Beaver, Bat.
Number: 22.
Direction: Heaven, Earth.
Foods: Garlic, Ginger, Lemon, Lime.
Herbs: Calendula, Lavender, Licorice, Goldenseal, Echinacea, Pau D'Arco.